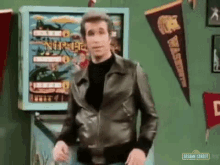 That just cracked me up. Not only does Alton look like the Fonz but acts like him too. XD
Now here is Molly. She looks like a friggin pig. The Bogweed nose doesn't suit her as it does Alton. But we shall see. Also, she is a family sim, I think Alton is pleasure… and look!
One of her fears is puking. Gurl, you are a flippin' family sim. YOU IS GONNA PUKE.
I am going to go ahead and choose Alton as heir to the Bogweed throne but we still have baby Logan. I will play the main lot now and see what he looks like.
Sammy